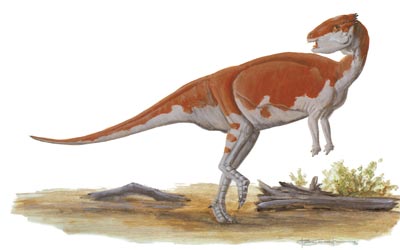 Yaverlandia is a genus of theropod dinosaur. Known from a partial fossil skull found in Lower Cretaceous strata on the Isle of Wight, it was described as the earliest known member of the pachycephalosaurid family, but recent research by Darren Naish shows it to have actually been a theropod, seemingly a maniraptoran.[1] Yaverlandia was named from where it was found, Yaverland Point.
Ad blocker interference detected!
Wikia is a free-to-use site that makes money from advertising. We have a modified experience for viewers using ad blockers

Wikia is not accessible if you've made further modifications. Remove the custom ad blocker rule(s) and the page will load as expected.