Lego Jurassic World is a Lego action-adventure game developed by Traveller's Tales and published by Warner Bros. Interactive Entertainment. It is available on the Playstation 3, Playstation 4, Playstation Vita, Nintendo 3DS, Wii U, Xbox One, Xbox 360 and Windows. The plots of all four Jurassic Park films have been adapted into the game. The game was released on 12 June 2015.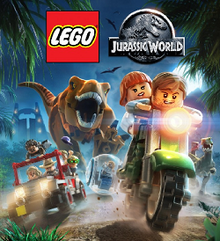 Ad blocker interference detected!
Wikia is a free-to-use site that makes money from advertising. We have a modified experience for viewers using ad blockers

Wikia is not accessible if you've made further modifications. Remove the custom ad blocker rule(s) and the page will load as expected.