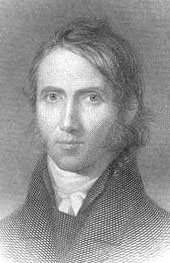 Joseph Anning was the brother of Mary Anning and found Ichthyosaurus in 1811 with Mary and their dog. He was born in 1796 andassd was a paleontologist and geologist as well as Mary. They had ten brothers and sisters but none of them survived, except Mary. His mother was a paleontologist and ran the fossil business but we don't know if she did any fossil collecting. His father Richard Anning was a carpenter and died in 1810, not long before the skeleton was found. He died in 1849.
Ad blocker interference detected!
Wikia is a free-to-use site that makes money from advertising. We have a modified experience for viewers using ad blockers

Wikia is not accessible if you've made further modifications. Remove the custom ad blocker rule(s) and the page will load as expected.