The Cambrian–Ordovician extinction event occurred approximately 488 million years ago (m.y.a.). This early Phanerozoic Eon extinction event eliminated many brachiopods and conodonts, and severely reduced the number of trilobite species. It was preceded by the less-documented (but probably worse) End Botomian extinction event around 517 m.y.a. and the Dresbachian event about 502 m.y.a.
The Cambro–Ordovician event ended the Cambrian Period, and led into the Ordovician Period in the Paleozoic Era.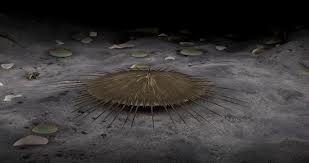 Ad blocker interference detected!
Wikia is a free-to-use site that makes money from advertising. We have a modified experience for viewers using ad blockers

Wikia is not accessible if you've made further modifications. Remove the custom ad blocker rule(s) and the page will load as expected.